My cousin Ashley requested that I make her a couple of hats for here wee girl that look like her dogs. She has a sweet little pug named Tanner and a great dane named Gracie. They are great dogs and good friends of my own pups. She requested this about 4 months ago. I just finished these last night. I procrastinated.
Ashley had her daughter on February 2, 2012 and named her Rilynn Leigh. Rilynn weighed 5lbs 2oz and was 18 inches long. She is the more perfect beautiful baby if ever there was one. Rilynn is a lot like her momma, and every other woman in our family, in that she does things her own way and she could not wait to get into the world. This totally foiled my plans of having her puppy hats done in time for her to wear them when she got here, that is fine though, we are glad to have her.
I was really excited to knit this beautiful baby a couple of hats that look like her puppy friends but I was a little taken aback by the task. It is hard to make a hat look like an individual dog let alone two dogs that are so different in looks, size and shape. I took a stroll around Ravelry to find a hat that I could modify into being the perfect pug or dane hat.
The dane was the first one that I did and the actual knitting was the easy part on this one. Finding a yarn that matches the coloring of Gracie was a different story. Etsy came to my rescue, again, and I found this beautiful yarn by TheKnittedLoop.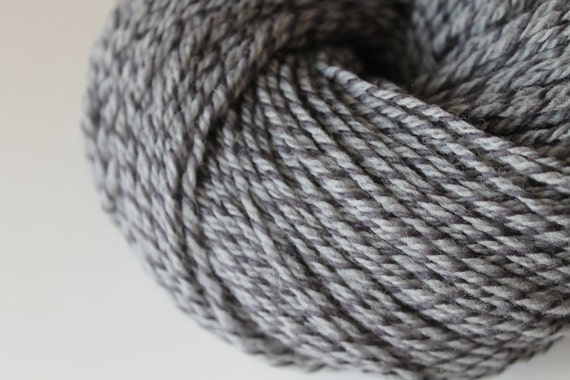 This turned out to be the perfect yarn to match Gracie. I used a pattern by Keri McKiernan called Easy Peasy Newborn Sock Hat. I heavily modified this by adding ears and a nose as well as stitching on eyes and I ended up with a very cute "Gracie Hat".
I was pretty happy with how this one turned out so I jumped right into the pug hat. I used some Misti Alpaca yarn that I had stashed that was pretty close to a Tanner color as well as some silk blend sock yarn I had stashed as well. I started with a pattern for a little turban that I found on Ravelry.  Lazy Daisy Dress-up kit by Anna & Heidi Pickles is the pattern that I used, the kit is a pattern for a really cute little dress but they also have a pattern for a little turban to go with it.
This is the original pattern with credit for the image going to Anna & Heidi Pickles. I knitted the hat as directed in the pattern and then added a little nose and eyes and ears. I think that it turned out really cute and the Alpaca made the hat so soft and snuggly. I cannot wait to see it on little Rilynn!
This post is heavy with links to www.ravelry.com content. These may require a log in for access to content.